Welcome from the Director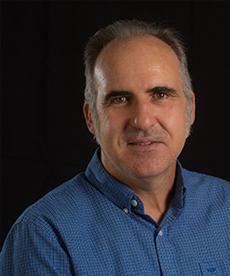 Welcome to the Institute of Archaeology of the University of Barcelona (IAUB). The Institute, inheriting an already centennial tradition of archaeological research at UB, gathers researchers, technical staff and professionals from several faculties and departments across the university and beyond.
We aim to cross the limits of knowledge in archaeology with a diachronic and interdisciplinary conception of the discipline and foster excellence in archaeological research, with a clear internationalisation vocation. We want also to promote specialised teaching in the discipline.
We work hard to understand humankind, from its origins to our current society, through the material culture that people left behind. It is an amazing journey that leads us by land and sea around the Globe, from excavations, surveys, ethnoarchaeological expeditions and other types of fieldwork to the laboratory. From a large-scale perspective to the microscale, the IAUB researchers excavate sites, study landscapes, reconstruct climate and vegetation, study chemical, mineralogical or petrographic compositions of ceramics, stone tools, glass, or metals, deal with plant remains, bones, and other organic materials. What we do is a journey through the history of humankind, through our own history, our own past and present. All to understand how societies evolved through time and space and to learn from the past to help facing the current and future challenges of our society.
Our research concentrates on a) the application of experimental sciences in archaeology, b) the study of the transformation of societies, c) materiality, and d) the archaeological heritage and history of the discipline. We have also a commitment towards good practices in archaeology and heritage.
From a more strategic point of view, we aim for an alliance with museums, other universities, research institutions, administration, and professionals to develop a pole of attraction around archaeology in Barcelona and its surroundings. The IAUB wants to foster an alliance for archaeology and archaeological heritage in Catalonia and to strengthen links nationally and internationally in the field of Archaeology. Join us in this adventure that is about to start. With your complicity and alliance, we all will be stronger, and we will reinforce Archaeology as a key discipline for nowadays society .
In addition, we want to accomplish our mission with a full commitment to promote and ensure a working environment where all individuals are treated with respect, equality, and kindness.
Our main assets are our permanent researchers, our post and predoctoral staff, and our technicians, all of them excellent professionals committed to research and teaching and with an extreme curiosity to understand past and present through Archaeology. We are also proud of the Research Groups forming the Institute and of the Dating Centre, as well as of the network of institutions, scholars, researchers, and professionals across the World with whom we collaborate. We are grateful to the departments and faculties contributing with personnel and infrastructures to the development of the Institute. 
The IAUB is just starting to crawl, and you are about to explore its web page. Thank you for being here. We hope that you will find what we do interesting and that you will enjoy the information we provide. If you want to be part of this journey, do not hesitate to contact us. The path is long, and there will be stones; let's use them as stepping stones, or to build bridges, to cross oceans and lands in pursuit of the past (and present). It will not be easy, but it will be always better if we share the journey.
Miguel Ángel Cau Ontiveros
Director
direccio.ia@ub.edu
The Institute of Archaeology as a collaborative space
The Institute of Archaeology initially brings together 99 researchers from different faculties and departments of the University of Barcelona. The Institute originally has 7 Consolidated Research Groups (GRC) recognized and funded by the Generalitat of Catalonia in the SGR-2017 call and the Dating Centre.
The IAUB is a true space for collaboration and creation of synergies with staff at all stages of the research or teaching and research career, with the aim of strengthening existing capacities and increasing the visibility of archaeology, becoming a structure that allows the UB to be placed at the highest international level in archaeological research.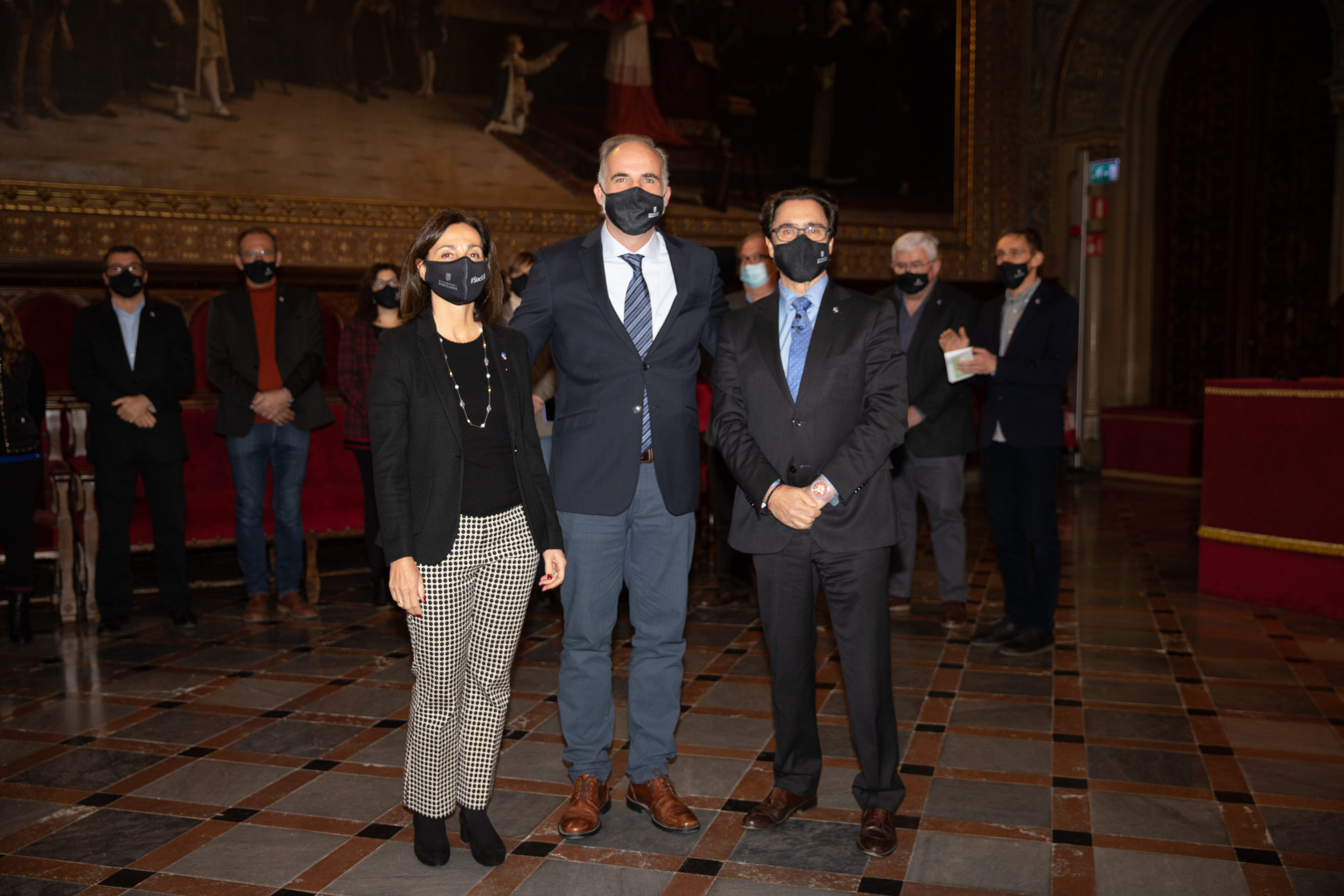 Miguel Ángel Cau, director of IAUB, with Jordi Guàrdia Magnífic Rector  of UB and Marina Soler, Secretary of UB , in the ceremony of assumption