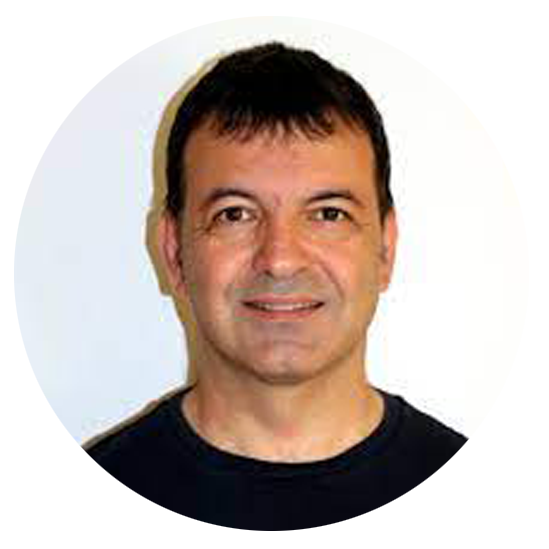 Ioannis Iliopoulos
Science & Technology Museum (STM), School of Natural Sciences, University of Patras, Greece
Dr Ioannis Iliopoulos is a Professor at the Department of Geology, University of Patras (UP), Greece. He conducted his PhD Thesis in the field of Metamorphic Petrology. He was awarded the Picker Interdisciplinary Science Institute research award (Colgate University, USA) and was appointed as Researcher at the Dipartimento di Chimica e Fisica della Terra (CFTA), University of Palermo, Italy, under the auspices of the interdisciplinary European Geo-archaeological Research Project "GEOPRO". His research focuses on the systematic application of analytical techniques for the study of archaeomaterias and earth raw materials from the Mediterranean area (Italy, Spain, Greece) and Latin America (Ecuador, Peru). He has published in peer reviewed international journals and edited volumes (h-index: 13). Since 2019 he has been elected as the Director of the Science and Technology Museum (STM) at the University of Patras and has supervised several thematic exhibitions and educational programs for students of primary, secondary and higher education under a participatory framework, which have been attracted more than 40,000 visitors annually.
Petrology
Mineralogy
Geochemistry
Archaeometry
Ceramic petrography
Xanthopoulou, V., Iliopoulos, I., Katsonopoulou, D., and Katsarou, S. (2022). Standardized patterns in the ceramic craft at early Bronze Age Helike, Achaea, Greece. Archaeological and Anthropological Sciences, 14(8) doi:10.1007/s12520-022-01621-3.
Xanthopoulou, V., Iliopoulos, I., and Avramidis, P. (2021). Assessment of clayey raw material suitability for ceramic production, in the Northern Peloponnese, Greece. Archaeological and Anthropological Sciences (2021) 13:50. doi.org/10.1007/s12520-021-01297-1
Lara, C., and Iliopoulos, I., (2020). Ceramic technology, ethnic identification and multiethnic contacts: the archaeological example of the Cuyes river valley (south-eastern Andes of Ecuador). Journal of Archaeological Science: Reports. 33: #102557. doi.org/10.1016/j.jasrep.2020.102557
Ammerman, J. A., Iliopoulos, I., Bondioli, F., Filippi, D., Hilditch, J., Manfredini, A., Pennisi L. and Winter, A. N., (2008). The clay beds in the Velabrum and the earliest tiles in Rome. Journal of Roman Archaeology 21(1): 7-30.
Montana, G., Iliopoulos, I., Tardo, V. and Greco C., (2008). Petrographic and geochemical characterisation of an Archaic-Hellenistic tableware production at Solunto (Sicily). Geoarchaeology, 24(1), 86-110. DOI: 10.1002/gea.20251.
Understanding the dynamic relationship between Archaeology and Society through the prism of geosciences. Exhibition/Local Thematic Cultural Network. 2023
Soil-Water-Fire: looking for the earth's art from nature to use and from its use in the Museum. Exhibition/Local Thematic Cultural Network. 2022.
The Antikythera Mechanism, the First Computer. Exhibition. 2021.
Learning Through Art. Exhibition. 2019.