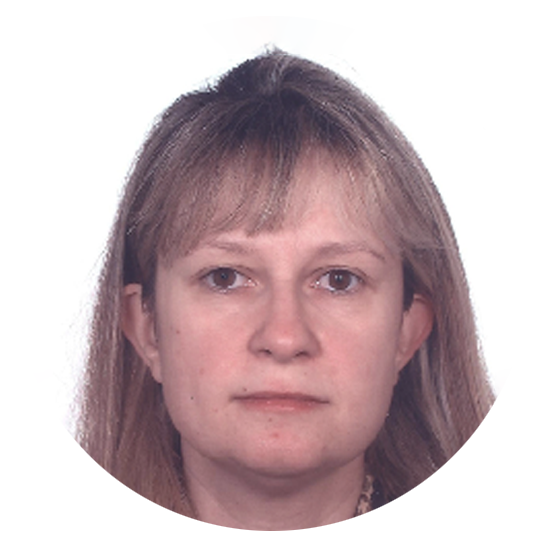 María Dolores López Pérez
Professor (Professora Titular)
ORCID: 0000-0002-6184-5352
Email: mdlopez@ub.edu
I am a medievalist with interests ranging well into the late medieval and early modern periods. I graduated in Medieval History at the University of Barcelona in 1986. In 1993 I was awarded a PhD degree in Medieval History with a thesis on "The Crown of Aragon and North Africa (1331-1410)". I have supervised research students working on Aragonese history during the late medieval period. My research has a special emphasis on medieval and early modern economic practice, and on medieval and early modern commercial history, mainly spaces within the Mediterranean area.
Medieval History of the Western Mediterranean area;
The relations between the Crown of Aragon and Maghreb;
Mediterranean and Atlantic trade;
Mediterranean migrations and networking;
15th-century Catalan companies and business practices;
Medieval and Early Modern trade and business history.
López, M.D.; Basso, E.; Marí, G.; Travé, E. (2019). De Aragón a Venecia. La compañía Torralba y el negocio de la lana (1433-1434) . En De Aragón a Venecia. La compañía Torralba y el negocio de la lana (1433-1434. Università di Torino . http://diposit.ub.edu/dspace/handle/2445/172050
Álvaro, K.; Travé, E.; López, M.D (2018). El yacimiento arqueológico de Revenga (Comunero de Revenga, Burgos) y su estructura de poblamiento: secuencia cronológica y ordenación del espacio de hábitat (s. V-IX). Archeologia Medievale. Cultura materiale, insediamenti, territorio(45), pp. 379 – 393 . Repositorio Institucional . ISSN: 0390-0592
López Pérez, M.D. (2017). Catalan maritime expansion in the Western Mediterranean (12TH-15TH centuries) . En The Sea in History. The Medieval World. (pp. 294 – 304) . Boydell & Brewer / Camden House .
López Pérez, M.D. (2017). Migraciones de élite: milicias catalanas en territorios hafsíes a finales de la edad media . En Échanger en Méditerranée . (pp. 63 – 76) . Latrach Editions .
López, M.D.; Padilla, J.I. (2013). Mallorcan merchants in the Medieval Maghrib: mercantile strategies in the port of Hunayn in the mid-fourteenth century. Mediterranean Historical Review, 28(2), pp. 141 – 165 . ISSN: 0951-8967
2020-2024: GÉNESIS. Globalización económica y nuevos espacios internacionales: Mercados europeos y redes comerciales bajomedievales en el Mediterráneo occidental (PID2019-104157GB-I00), IP responsable Dra. M.D. López
2018-2020: FÈNIX. La Formació d'un Entorn Internacional en Xarxa: Els negocis d'un mercader català en el trànsit a la Modernitat. Fundación "La Caixa" (ID 100010434) (2017ACUP0195), IP responsable Dra. M.D. López.
2015-2019: FENICE. Mercados y espacios económicos en el Mediterráneo Occidental: La formación de un entorno internacional de comercio europeo en el tránsito a la Modernidad (HAR2015-65285-R), IP responsable Dra. M.D. López.
2015-2017: Migraciones Mediterráneas: Análisis histórico de las transferencias sociopolíticas y culturales entre norte y sur (EUIN2015-62506), IP responsable Dra. M.D. López.
Additionally, I am the director of a research group called GRAMP-Med (Medieval and Post-medieval Archaeology Research Group at the University of Barcelona):
Grup de recerca d'Arqueologia Medieval i Post-medieval de la Universitat de Barcelona (GRAMP-Med) . 2017 – 2021 . Ref.2017SGR833 . Agència de Gestió d'Ajuts Universitaris i de Recerca (AGAUR) . IP: Dolores López Pérez.