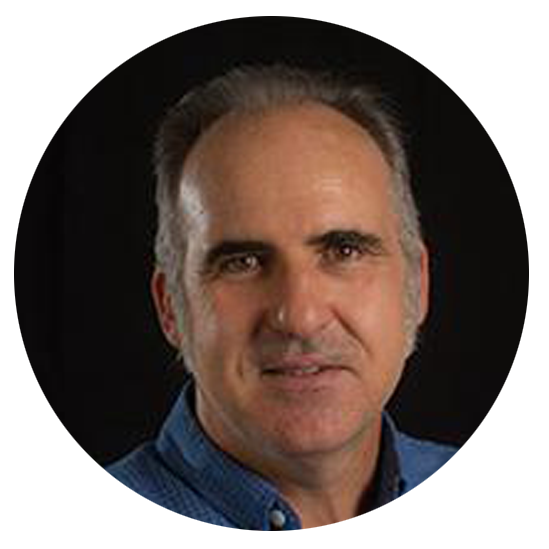 Miguel Ángel Cau Ontiveros
Professor d'investigació ICREA 
ORCID: orcid.org/0000-0002-1138-157X
ID Researcher: M-2062-2014
Scopus: 8155118400
Email:  macau@ub.edu
Sóc un arqueòleg centrat en el Mediterrani romà i tardoantic i en arqueometria. Després d'obtenir la meva tesi doctoral (1998) (Universitat de Barcelona), vaig ser investigador postdoctoral TMR-EU (1998-2001) a la University of Sheffield (Regne Unit). Torno a Catalunya amb un ajut de Reincorporació de Doctors de l'AGAUR (2001-2002) i com a investigador per al projecte europeu CERAMED (2003). Sóc professor de recerca ICREA des del 2003 i actual director de l'Equip de Recerca Arqueològica i Arqueomètrica de la Universitat de Barcelona (ERAAUB) i actual director de l'Institut d'Arqueologia de la Universitat de Barcelona (IAUB). He participat en projectes nacionals i de la UE, com GEOPRO, CERAMED i Progetto Classe al lloc del Patrimoni Mundial de Ràvena. He estat professor visitant a les universitats de Cagliari, Sassari (Itàlia) i Brown (EUA). Sóc cofundador de la conferència internacional LRCW, i de la sèrie Roman and Late Antique Mediterranean Pottery and Limina/Limites: Archaeologies, histories, islands, and borders in the Mediterranean (365-1556).
Tinc un gran interès de recerca en l'arqueologia romana i de l'antiguitat tardana, i en els estudis de ceràmica, especialment en l'anàlisi d'àmfores, ceràmiques comunes i de cuina. M'he especialitzat en l'aplicació de tècniques fisicoquímiques, mineralògiques i l'estudi de la ceràmica per investigar la seva provinença, tecnologia, distribució i consum. Tinc un ampli interès en l'estudi analític de la ceràmica, inclosos els fonaments teòrics de la disciplina i l'estudi de les tradicions vives de terrissa. Un dels meus principals interessos de recerca és investigar la transformació del món romà, particularment a les illes mediterrànies. Actualment dirigeixo excavacions a la ciutat romana i tardana de Pollentia i al complex paleocristià de Son Peretó (Mallorca), i el derelicte tardoromà de Ses Fontanelles (badia de Palma), així com estudis de camp i expedicions d'etnoarqueologia ceràmica a Balears i Cerdeña. També estic treballant a la vil·la romana de Llorís (Lleida).
Publicacions seleccionades
CAU ONTIVEROS, M.A., FANTUZZI, L., TSANTINI, E., RIBERA LACOMBA, A., ROSSELLÓ MESQUIDA, M. (2019), Archaeometric Characterization of Common and Cooking Wares from the Late Antique City of Valentia (Valencia, Spain), Archaeological and Anthropological Sciences, 11 (8): 4035–4057
CAU ONTIVEROS, M.Á., TSANTINI, E., FANTUZZI, L., RAMON, J. (2019), Archaeometric characterisation of Late Antique pottery from the rural site of Ses Païsses de Cala d'Hort (Eivissa, Balearic Islands, Spain), Archaeological and Anthropological Sciences, 11 (2): 627–649
CAU ONTIVEROS, M.Á., MARTÍNEZ FARRERAS, V., PECCI A., MAS-FLORIT, C., FANTUZZI, L. (2018), Provenance and Content of Roman Amphorae from the Site of Sa Mesquida (Mallorca, Spain), Mediterranean Archaeology and Archaeometry, 18 (2): 87-105
CAU, M.Á., MONTANA, G., TSANTINI, E., RANDAZZO, L. (2015), Ceramic ethnoarchaeometry in Western Sardinia: Production of Cooking Ware at Pabillonis, Archaeometry, 57 (3): 453–475
CAU ONTIVEROS, M. A.; DAY, P. M.; PAPAGEORGIOU, I.; BAXTER, M.; ILIOPOULOS, I. and MONTANA, G. (2004), Exploring Automatic Grouping Procedures in Ceramic Petrology, Journal of Archaeological Science, 31: 1325-1338.
Archaeology and Archaeometry Applied to the Study of Pottery and Settlement in the Roman city of Pollentia and its hinterland (Mallorca, Balearic Islands) (ARQCERPOL) (PID2021-123223NB-I00)
Arqueología y Arqueometría de naufragios de la Antigüedad Tardía en Mallorca

(ARQUEOMALLORNAUTA 2021-2023)
Excavacions seleccionades
Excavations at the Late Roman Shipwreck of Ses Fontanelles 
Excavations at the Roman Villa of Llorís (Isona i Conca Dellà, Lleida)