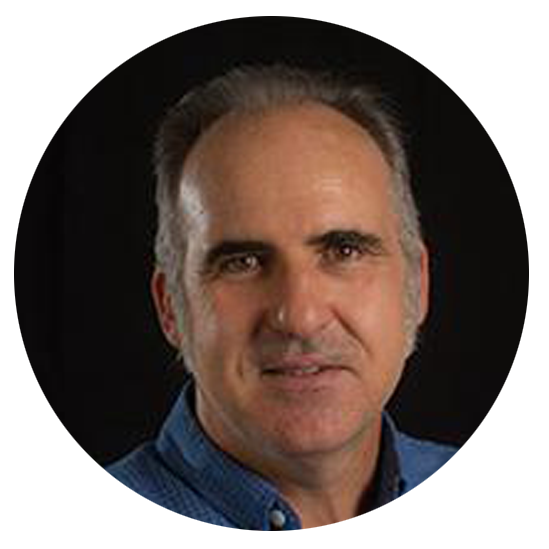 Miguel Ángel Cau Ontiveros
ICREA Research Professor
ORCID: orcid.org/0000-0002-1138-157X
ID Researcher: M-2062-2014
Scopus: 8155118400
Email:  macau@ub.edu
I am an archaeologist focused on Roman and Late Antique Mediterranean and archaeometry. After obtaining my PhD (1998) (University of Barcelona), I was a postdoctoral TMR-EU Research Fellow (1998-2001) at the University of Sheffield (UK). I returned to Catalonia with an AGAUR Return Grant (2001-2002) and as a researcher for the EU project CERAMED (2003). I am an ICREA Research Professor since 2003 and current director of the ERAAUB Research Unit and of the Institute of Archaeology of the University of Barcelona (IAUB). I have participated in national and EU projects, such as GEOPRO, CERAMED, and Progetto Classe at the World Heritage site of Ravenna. I have been Visiting Professor at the universities of Cagliari, Sassari (Italy), and Brown (USA). I am a co-founder of the international conference LRCW and of the series Roman and Late Antique Mediterranean Pottery and Limina/Limites: Archaeologies, histories, islands, and borders in the Mediterranean (365-1556).
I have a major research interest in Roman and Late Antique Archaeology, and in pottery studies especially in the analysis of amphorae, coarse and cooking wares. I have specialised in the application of physicochemical, mineralogical, and petrographic techniques to the study of ceramics to investigate their provenance, technology, distribution, and consumption. I have a broad interest in the analytical study of ceramics, including the theoretical foundations of the discipline and the study of living pottery-making traditions. One of my main research interests is to investigate the transformation of the Roman world, particularly on Mediterranean islands. I am currently leading excavations at the Roman and Late Antique city of Pollentia and the Early Christian complex of Son Peretó (Mallorca), and the Late Roman shipwreck of Ses Fontanelles (Bay of Palma) as well as field surveys, and ceramic ethnoarchaeology expeditions in the Balearics and Sardinia. I am also working at the Roman villa of Llorís (Lleida).
CAU ONTIVEROS, M.A., FANTUZZI, L., TSANTINI, E., RIBERA LACOMBA, A., ROSSELLÓ MESQUIDA, M. (2019), Archaeometric Characterization of Common and Cooking Wares from the Late Antique City of Valentia (Valencia, Spain), Archaeological and Anthropological Sciences, 11 (8): 4035–4057
CAU ONTIVEROS, M.Á., TSANTINI, E., FANTUZZI, L., RAMON, J. (2019), Archaeometric characterisation of Late Antique pottery from the rural site of Ses Païsses de Cala d'Hort (Eivissa, Balearic Islands, Spain), Archaeological and Anthropological Sciences, 11 (2): 627–649
CAU ONTIVEROS, M.Á., MARTÍNEZ FARRERAS, V., PECCI A., MAS-FLORIT, C., FANTUZZI, L. (2018), Provenance and Content of Roman Amphorae from the Site of Sa Mesquida (Mallorca, Spain), Mediterranean Archaeology and Archaeometry, 18 (2): 87-105
CAU, M.Á., MONTANA, G., TSANTINI, E., RANDAZZO, L. (2015), Ceramic ethnoarchaeometry in Western Sardinia: Production of Cooking Ware at Pabillonis, Archaeometry, 57 (3): 453–475
CAU ONTIVEROS, M. A.; DAY, P. M.; PAPAGEORGIOU, I.; BAXTER, M.; ILIOPOULOS, I. and MONTANA, G. (2004), Exploring Automatic Grouping Procedures in Ceramic Petrology, Journal of Archaeological Science, 31: 1325-1338.
Archaeology and Archaeometry Applied to the Study of Pottery and Settlement in the Roman city of Pollentia and its hinterland (Mallorca, Balearic Islands) (ARQCERPOL) (PID2021-123223NB-I00)
Arqueología y Arqueometría de naufragios de la Antigüedad Tardía en Mallorca

(ARQUEOMALLORNAUTA 2021-2023)
Excavations at the Late Roman Shipwreck of Ses Fontanelles 
Excavations at the Roman Villa of Llorís (Isona i Conca Dellà, Lleida)