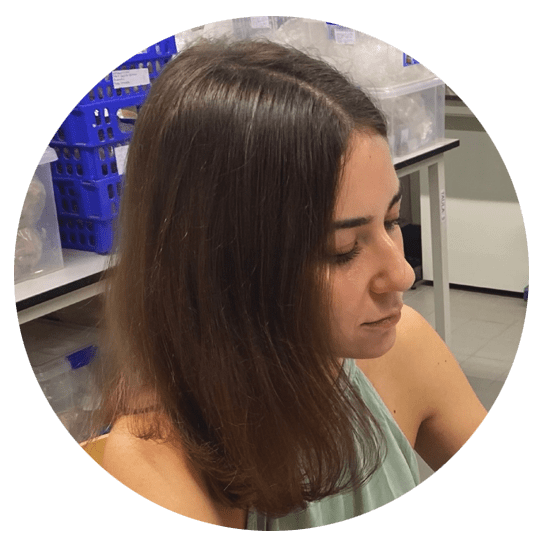 Paula Plaza Conesa
PhD student (PREDOCS-UB)
I am graduated in History from the University of Murcia (2020). Master's degree in Advanced Studies in Archeology at the University of Barcelona (UB) (2021).
At present, I am a currently PhD student (PREDOCS-UB) at the Archeology Institute of the UB, in the Society and Culture: History, Anthropology, Art and Heritage doctoral program and member of the Equip Recerca Arqueològica i Arqueometrica de la UB (ERAAUB). My research focuses on the early imperial period trade based of the ceramic contexts at the roman city of Pollentia (Alcudia, Majorca, Balearic Islands).
Arqueología y Arqueometría aplicadas al estudio de la cerámica y el poblamiento de la ciudad romana de Pollentia y su hinterland (Mallorca, Islas Baleares).2022-2025. PID2021-123223NB-I00. Ministerio de Ciencia e Innovación. IP: M. Á. Cau Ontiveros; Catalina Mas Florit.
Excavaciones en la ciudad romana y tardoantigua de Pollentia (Alcúdia, Mallorca). 2021-2025. Consorci ciutat romana de Pol·lentia, Ministerio de Cultura y Deportes. IP: M. Á. Cau Ontiveros; Mª. E. Chávez Álvarez, Catalina Mas Florit.
Producción y adquisición de cerámicas finas en la Hispania altoimperial. Sigilla Hispaniae. 2020-2023. PID2019-105294GB-I00. AEI / 10.13039/501100011033. Ministerio de Ciencia e Innovación. IP: Mª Isabel Fernández García.