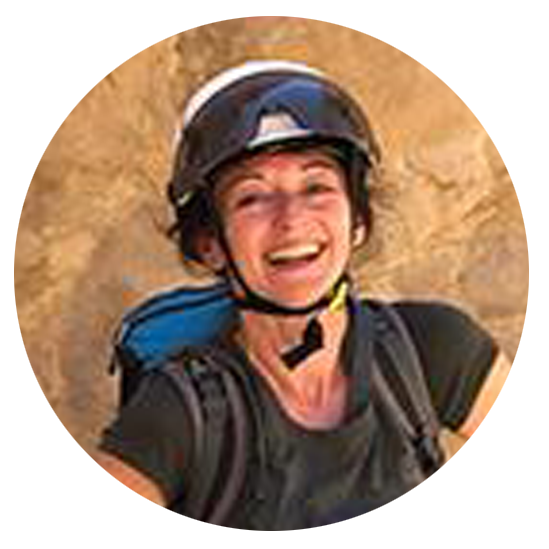 Rocio Da Riva Muñoz
Full Professor of Prehistory
My research lines include Prehistory and Protohistory of the Ancient Near East; Archaeology of the Iron Age in Jordan and Lebanon; Archaeology and History of Mesopotamia; Political history of Babylonia in the First Millennium BCE; Neo-Babylonian royal inscriptions; Historiography of Mesopotamian Archaeology; Historiography of Archaeology during First World War in Arabia and NE Africa.
I studied in Madrid (Spain), Ghent (Belgium) and Erlangen (Germany), with scholarships of the Erasmus-ECTS Programme and Doctoral Fellowship Erasmus-PIC Programme. I also received a Doctoral Fellowship of the Deutscher Akademischer Austauschdienst (DAAD) to study at the University of Würzburg in Germany, where I obtained my PhD in Ancient Near Eastern Studies (Assyriology) in 2002.
Researcher with numerous visits and research activities in universities and institutions in Europe, North America and the Middle East: British Museum (London, UK); Ashmolean Museum (Oxford, UK); National Archives (Kew, UK); Institut für Orientalistik. University of Vienna (Vienna, Austria); Institut voor Talen en Culturen van het Nabije Oosten en Noord-Afrika. University of Gent (Belgium); Institut für Außereuropäische Sprachen und Kulturen. Friedrich-Alexander Universität (Erlangen-Nürnberg, Germany); Vorderasiatisches Museum and Altorientalisches Institut Freie Universität (Berlin, Germany); Frobenius Institut, Johan Von Goethe-Universität (Frankfurt aM, Germany); Ludwig-Maximilian Universität (Würzburg, Germany); Eberhard Karls Universität (Tübingen, Germany); School of Humanities. University of Western Australia (Nedlands, Australia); Ca Foscari University (Venice); University of Pennsylvania Museum (Philadelphia, USA); Oriental Institute, University of Chicago (United States); Department of Ancient Near Eastern Studies at the University of Toronto (Canada); Istanbul Archaeological Museum (Turkey); Museum of Beirut, Directorate General of Antiquities, American University of Beirut (Lebanon); National Academy of Sciences of Armenia, Armenian State University, and Yerevan State Pedagogical University after Khachatur Abovyan, Yerevan (Armenia); Chuo University, Tokyo (Japan); Yarmouk-University Irbid (Jordan) etc.
Da Riva, R., 2002, Der Ebabbar-Tempel von Sippar in frühneubabylonischer Zeit (640-580 v.Chr.). Alter Orient und Altes Testament, 291. Münster, Ugarit Verlag.
Da Riva, R., 2008, The Neo-Babylonian Royal Inscriptions: An Introduction. Guides for the Mesopotamian Textual Records (GMTR), 4. Münster, Ugarit Verlag.
Da Riva, R., 2012, The Twin Inscriptions of Nebuchadnezzar at Brisa (Wadi esh-Sharbin, Lebanon): a Historical and Philological Study. Archiv für Orientforschung Bhft. 32. Horn, Berger & Söhne.
Da Riva, R., 2013, The inscriptions of Nabopolassar, Amēl-Marduk and Neriglissar, Studies in Ancient Near Eastern Records, 3. Berlin-Boston, Walter De Gruyter. [Scholarly Publishers Indicators ICEE 95.25].
Da Riva, R., 2017, Arqueólogos, etnólogos y espías: La misión de Leo Frobenius en Arabia y Eritrea (1914-1915). Bellaterra Arqueología. Barcelona, Bellaterra. [Scholarly Publishers Indicators ICEE (Spain) 39.96].