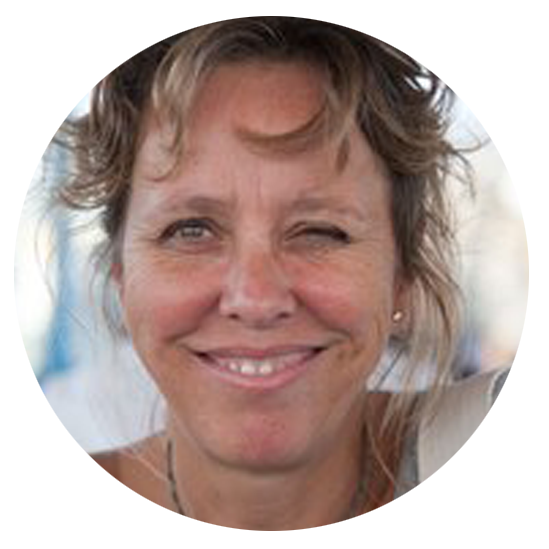 Silvia Albizuri Canadell
SERP, Secció de Prehistòria i Arqueologia
I am an archaeologist specialized in zooarchaeology. I work on the definition of patterns on livestock management and the role of animals in food, work and transport, as well as on the ritual practices of agricultural and livestock societies from the Holocene to the Roman period. 
History degree (Universtat Autònoma de Barcelona 1985) and PhD in History (Universitat de Girona 2011). Since 1986 I have participated in archaeological projects, highlighting my contribution to zooarchaeological studies at the sites of Bòbila Madurell and Can Roqueta in Vallès Occidental, at Serrat dels Espinyers (Isona), at Campa Torres (Gijón, Asturias), at Coimbra del Barranco Ancho (Jumilla, Murcia) and at Las Casas del Turuñuelo (Guareña, Badajoz).
ALBIZURI, S., VALENZUELA, S., BOSCH, D., FERNÁNDEZ, M. y LÓPEZ-CACHERO, F.J., 2019: Equid use and provision during the Early Iron Age in Can Roqueta (NE Iberian Peninsula). Zooarchaeological study and first strontium isotope result (87 Sr/ 86 Sr). Journal of Archaeological Sciences: Reports, 26.
MARTÍN, P., ALBIZURI, S., MARTÍN CÓLLIGA, A., GIBAJA, J.F., 2019: Offerings, feasting, and psychopomps in the north-east of the Iberian Peninsula: the role of animals in the Bòbila Madurell (Sant Quirze del Vallès, Barcelona) funerary ritual (late fifth millennium–early fourth millennium cal BC). Archaeological and Anthropological Sciences, 11, 6615–6637.
ALBIZURI, S., GRANDAL-d'ANGLADE, A., MAROTO, J., OLIVA, M., RODRÍGUEZ A., TERRATS, N., PALOMO, A, LÓPEZ-CACHERO, F.J. 2021: Dogs that ate plants: changes in the canine diet during the Late Bronze Age and the First Iron Age in the northeast Iberian Peninsula. Journal World Prehistory, 34, 75–119.
ALBIZURI, S., GRANDAL-D'ANGLADE, A., LÓPEZ-CACHERO, F. J. 2021. Pastures and fodder for feeding equids 3000 years ago: The Can Roqueta site (Barcelona, Spain) as a model of equine herd management. International Journal of Osteoarchaeology, 32(2), 327-338.
LIBRADO, P., KHAN, N., FAGES, A….ALBIZURI, S. […] ORLANDO, L. 2021. The origins and spread of domestic horses from the Western Eurasian steppes. Nature, 598, 634–640.
SGR2017-00011: GRUP DE RECERCA DE QUALITAT: SEMINARI D'ESTUDIS I RECERQUES PREHISTÒRIQUES.
HAR2017-87695-P: FAMILIAS, VECINOS Y FORASTEROS EN LA PREHISTORIA RECIENTE DEL PRELITORAL CATALAN. MICINN.
Proyecto i+d+i IB10131 de la Junta de Extremadura. ESTUDIO DE LA HECATOMBE ANIMAL DEL YACIMIENTO DE CASAS DEL TURUÑUELO (GUAREÑA, BADAJOZ). LA GESTIÓN DE LA CABAÑA GANADERA Y SUS IMPLICACIONES SOCIOECONÓMICAS Y RITUALES EN ÉPOCA TARTÉSICA.
Projecte quadriennal de recerca de la Generalitat de Catalunya (2018-2021): DINÀMIQUES DE LA CIUTAT I DEL TERRITORI D'AESO (PALLARS JUSSÀ) EN ÈPOCA IBÈRICA I ROMANA CLT009/18/00025.
Projecte quadriennal de recerca de la Generalitat de Catalunya (2022-2025, 9071-94/2022): EL VALLÈS A FINALS DE LA PREHISTÒRIA. CANVIS I CONTINUÏTATS A CAN ROQUETA I ENTORN DEL RIU RIPOLL.